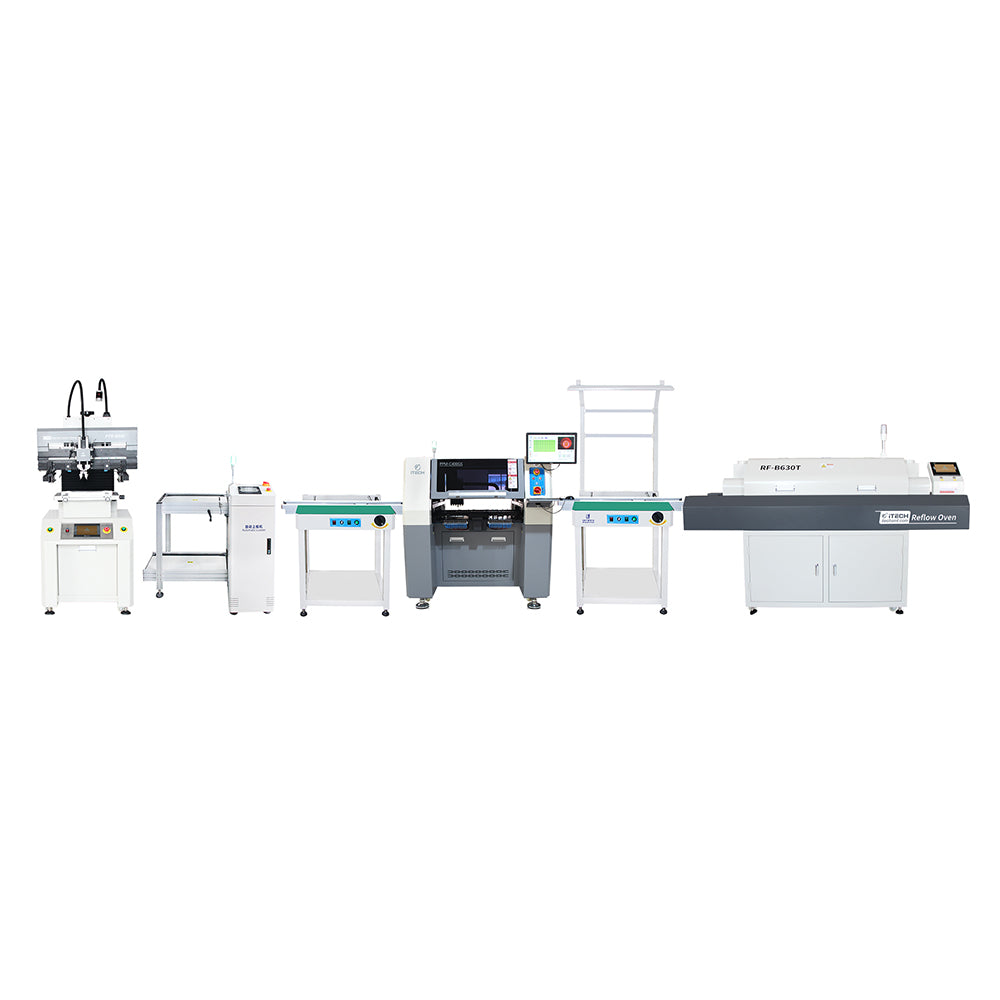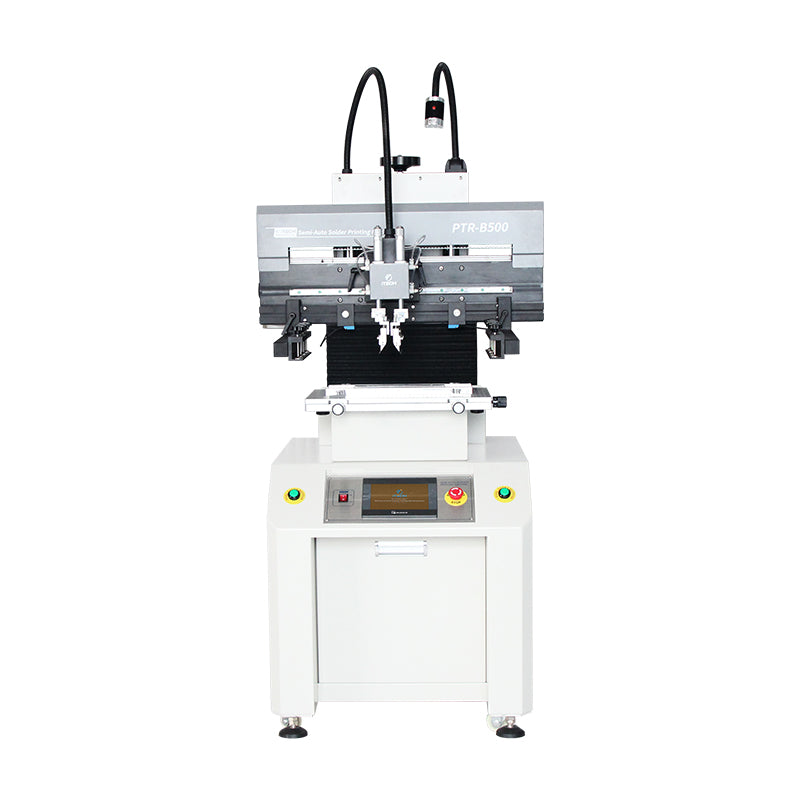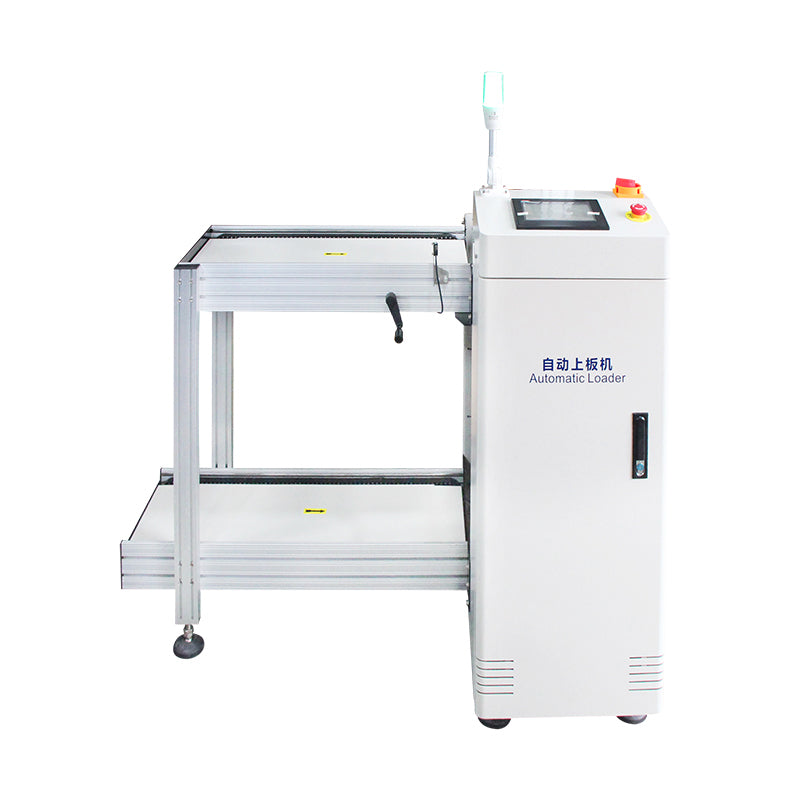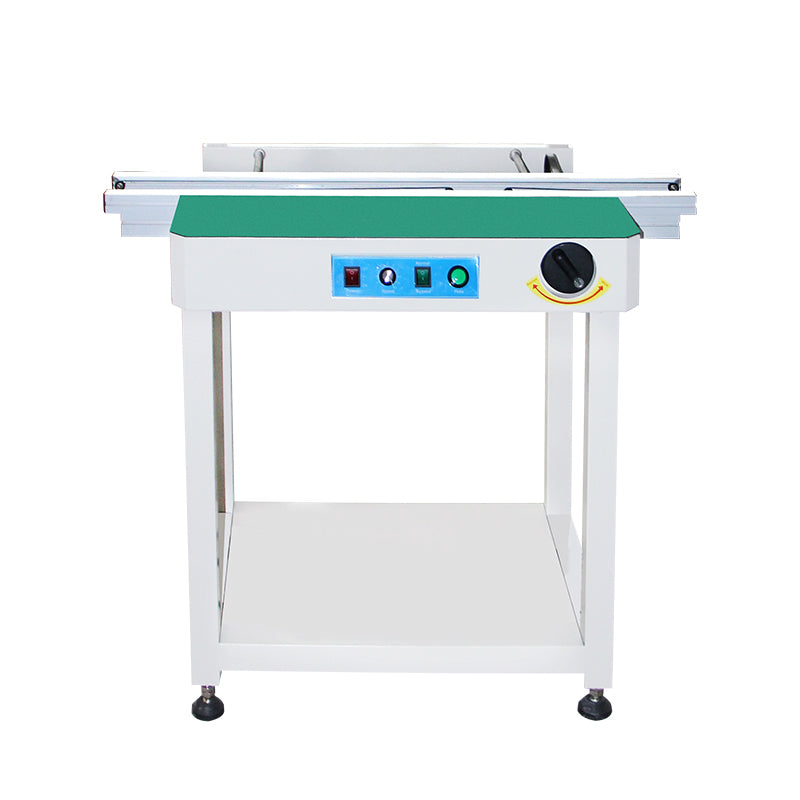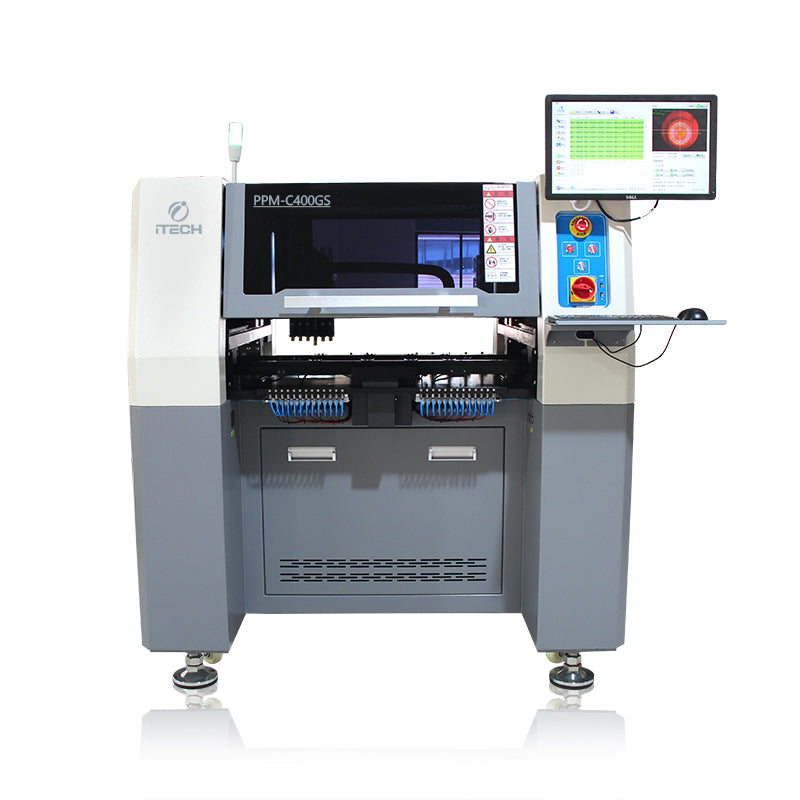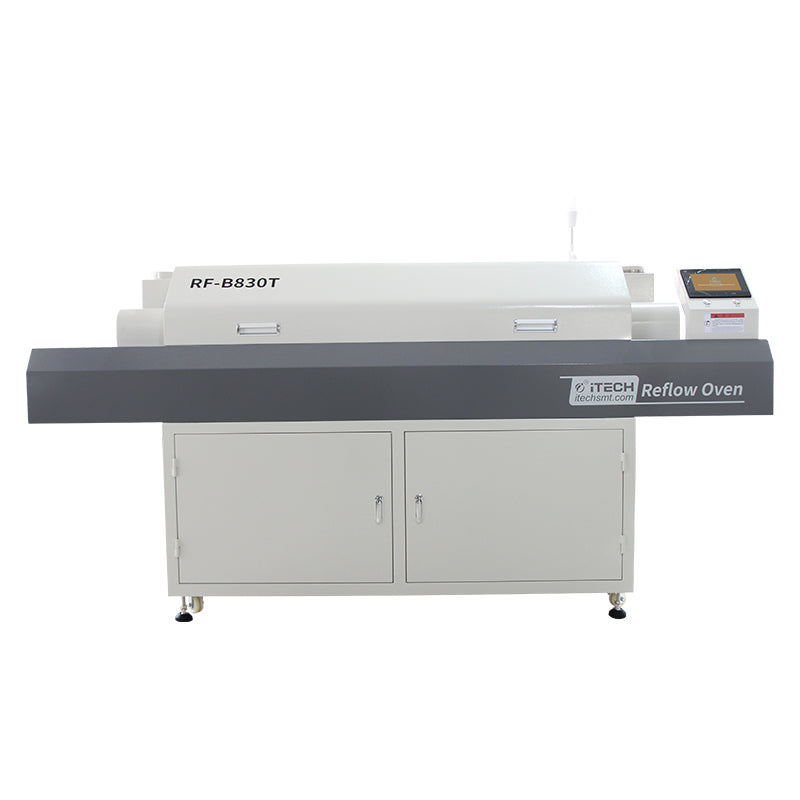 Fully Automatic Pick and Place Machine Solution
Pickup available at Factory
Usually ready in 2-4 days
Fully Automatic Pick and Place Machine Solution
Factory
Pickup available, usually ready in 2-4 days
NO.1,Shanha Road Nanming Mountain Street, Liandu District, Li Shui Shi
323000 Zhejiang
China
Factory Wenzhou
Pickup currently unavailable
6/F, International Chamber of Commerce Building, Renhui Road, Ouhai District Wenzhou
325000 Zhejiang
China
SMT LED TV Bulb Lamp Lights Assembly Line Machine SMT Line
Solution Kit include below 6 items,
Model: PTR-B500
Workbench size: 320x500mm
Max Printing Size: 250x420mm
Max Stencil Size: 920x550mm
Work Altitude: 130mm
Repeated accuracy: ±0.02mm
Air compression: 6-8Kgf/c㎡
Voltage: AC220V±10% 50Hz
Power: 100W
Net Weight: 200kgs
Gross Weight: 235kgs
Machine Size: 900*700*1650mm
Package Dimension: 1100*850*1820mm
Model: LDR-A250T
PCB Size: Max. 350*250mm
Conveyor Direction: Left→Right
Rack No.: 3pcs
Rack Size: L355*W320*H565mm
Step Distance of Loading: 10, 20, 30, 40
Conveyor Height: 900±20mm
Conveyor Speed: 0.16m/s
Voltage: AC 220V, 50Hz
Power: 200W
Air Pressure: 0.6Mpa
Net Weight: 150kgs
Gross Weight: 212kgs
Machine Size: L1340×W790×H1200mm
Package Dimension: 1540*900*1220mm
Model: CVY-A500
Voltage: AC 220V, 50Hz
Conveyor Length: 500mm
Conveyor Width Adjustable: 50-350mm
Net Weight: 41kgs
Gross Weight: 66kgs
Machine Size: L500×W670×H900mm
Package Dimension: 1050*770*625mm
Model: PPM-C400GS
Mounting Numbers: 6PCS
Mounting Precision: 0.025mm
Mounting Angle: 0~360°
Mounting Speed: 11000pcs/hour
Suction Nozzle Type: Juki Series Nozzle
Applicable Element:
RC (0402, 0603, 0805, 1206 etc)
LED Lamp Beads (0603, 0805, 3014, 5050 etc)
Chip (SOT, SOP, QFN, BGA etc)
SMD Height: ≤6mm (Customize ≤11mm)
PCB Minimal Size: 45×45mm
PCB Maximum Size: 500×400mm
PCB Thickness: ≤2mm
Components Reel Type: 8mm, 12mm, 16mm, 24mm, 32mm
Feed type: YAMAHA CL Feeder
Electric feeder: 3pcs
Vibration Stick Feeder: 5 Channels
IC Tray: 2pcs
X/Y Axis Moving Range: 639×656mm
X/Y Axis drive type: Lead Screw + Guide Rail
X/Y Axis drive motor: Panasonic Servo Motor
Z Axis Moving Range: 10mm
Z Axis Rotation Angle: 0~360°
Visual Camera: CCD High-definition Camera
Numbers of Visual: Parts Camera×7, PCB Camera×1
Recognition Capability: MAX. 45×45mm
PC System: Microsoft WIN7
Operational Software: FlyerSMTli
Compatible File Format: CSV. TXT. Format
Program Method: Support Online and Offline Ways
Vacuum Mode: Vacuum Generator
Vacuum Value: -80kpa
Power: 350W
Voltage: AC220V±10% 50Hz
Net Weight: 350kgs
Gross Weight: 396kgs
Machine Size: L1335×W1200×H1390mm
Package Dimension: 1416*1460*1485mm
Model: RF-B630T
Heating Zone: Upper 3 Heating Zones + Bottom 3 Heating Zones
Heating Method: Hot air
Cooling Zone: 2 Natural Air Cooling
Heat Tunnel length: 1060mm
Mesh Width: 300mm
PCB Width Allowance: Max. 280mm
PCB Height Allowance: ≤20mm (Customize Acceptable)
Mesh Height: 880±20mm
Conveyor Speed: 0-1350mm/min
Conveyor Direction: Left→Right (Right→Left)
Preheat Time: 15-20mins
Soldering Time: 3.5-5.5mins
Temperature Range: 0°C-400°C
Temperature Control: PID Digital Temperature Control System
Voltage: AC 220V/AC 380V, 50Hz
Starting Power: 9KW
Working Power: 3KW
Net Weight: 200kgs
Gross Weight: 292kgs
Machine Size: L2100×W680×H1200mm
Package Dimension: 2208*776*1355mm
Everyone has many years of international trade experience, we communicate with customers in time and earnestly
Get A Free Quote Now
Please leave the message freely if you have any query, we will reply you soon.